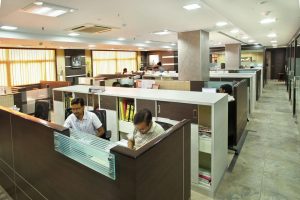 Leading TMT Bar Manufacturer
Established in 1953, Shyam Steel Group is one of the leading TMT Bar Manufacturer and Suppliers in India, manufacturing TMT Rebar, Billets and Sponge Iron. Guided by a philosophy to produce safe and sustainable steel, it is a pioneer in quality production of steel.
Our Story
Shyam Steel has established itself as one of the leading TMT Bar manufacturers in the country. Its founder, Sri Shriram Beriwal had dreamt of building a legacy in the manufacturing industry in the country. In 1953 he laid the foundation of Shyam Steel with a small factory in Howrah. Later, he was joined by his younger brother Shyam Sunder Beriwala. Their leadership contributed to Shyam Steel's world-class technology, quality control and complete professionalism, which enables the company to meet the stringent requirements of its reputed customers both in India and abroad. Operating for over six decades and now an INR 30 billion group, Shyam Steel has emerged as a large, growing, competitive and multi-product steel organization by delivering quality material through innovation, excellence, and dedication.
Shyam Steel operates through its Steel Manufacturing Plants located in West Bengal. The products of the company are manufactured at its integrated steel plant in Durgapur and marketed under the brand 

Shyam Steel's flagship product – Shyam TMT Rebars are earthquake proof and corrosion resistant. Shyam TMT Rebar has a wide market presence across various infrastructure segments such as urban development, irrigation and it is also used in various projects for rail, roads, bridges, ports, airports, defense and energy.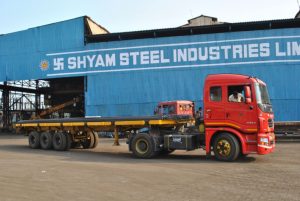 We are among the first companies to invest in the most upgraded and advanced international technology of Electric Arc Furnace. Our dedicated pursuit of the latest technology and intensive in-house R&D over the years has made us one of the most cost-efficient producers of steel in India.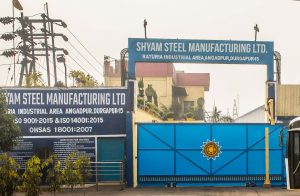 Our Achievements
We are associated with the largest institutional projects in India. Our quality steel products are used for large government entities including public sector undertakings such as National Highway Authority of India (NHAI), railways, military engineering services, Nuclear Power Corporation of India (NPCI) and various state governments.
Shyam Steel's superior design, engineering and quality manufacturing process provide the ideal strength and flexibility to the TMT steel bars that is required in today's construction industry.