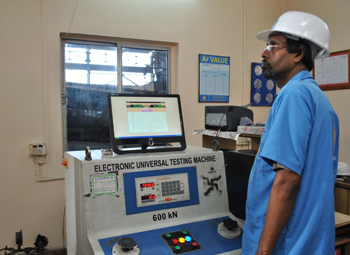 Shyam Steel Industries Ltd has never compromised on quality. Its dedication to quality has contributed to its ongoing success, highly marketable services and products. The TMT bar manufacturing process in Shyam Steel corporates quality at every work stage, from conception to completion following a strict quality mandate in order to always improve and provide value in everything we do.
The entire quality control process of Shyam Steel adheres to 5 important things:
Customer Satisfaction
Organizational Performance
Manufacturing Excellence
Employee Contentment
Social Responsibility
The quality control lab is furnished with advanced equipment like 100KV Universal Testing Machine, Spectrometer, Hardness Testing machine and Microscope along with various other necessary devices. These are primarily used to measure continuous quality improvement of the products from various angles at various stages of production.
Being TUV certified, Shyam Steel maintains complete quality standards for all TMT Bars by rendering continuous assistance on the improvement of the quality of products ( TMT Bars, Billets, and Structural Steel)

Quality Management
The entire Quality Management passes through four levels:
Inspection
Control
Assurance
Total Quality Management (TQM)
Inspection Process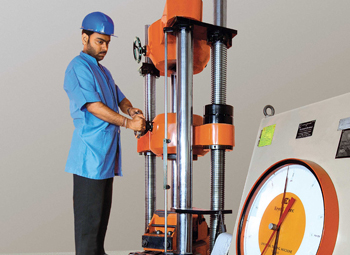 Purpose: To conduct inspection, testing, identification, and traceability of materials and products in various stages of production in accordance with the applicable IS specifications and customer requirements.
Scope: The process covers inspection, testing, identification and traceability of the product from receipt stage, in-process inspection and final inspection till dispatch.
Procedure:
Direct Reduced Iron Unit (D.R.I.): The sized iron-ore is tested for its Fe content and coal for its ash content and is then charged to D.R.I plant. The finished product of DRI plant i.e. sponge iron is then tested for its Fe content and chemical composition and is identified by day wise production.
The conforming material is taken to SMS plant for charging and in case of non-conformation, the material is sent to rejection yard.
Steel Melting Shop (SMS): In the SMS plant the material is melted at about 1800°C in an Electric Arc Furnace. The slag is removed automatically in the Arc furnace to achieve precision control of chemistry of the molten metal. The hot molten metal is checked for its chemical composition. Depending upon the composition required, various ferroalloys are added to it. The molten steel with requisite chemical composition from Electric Arc Furnace is sent to the continuous casting unit for casting billet.
Continuous Casting Machine (CCM): The billets thus produced are first visually inspected for the surface condition and then tested for its chemical composition. If any surface discontinuity is observed in the material it is then sent to SMS unit for recycling. The tested billet is then sent to the Rolling Mill raw material yard with a proper batch number.
Rolling Mill: The Billets are then taken for production in the Rolling Mill. During the production process, inspection is done at various stages. The non-conforming products are identified and segregated properly for recycling. The finished product is then subjected to final inspection (visual inspection & physical property) and a Lot Number is allotted to it before being stored in the finished product yard.
Quality Control
TUV Certified
10 point quality structure
Quality Check flow chart
Schematic Diagram of QC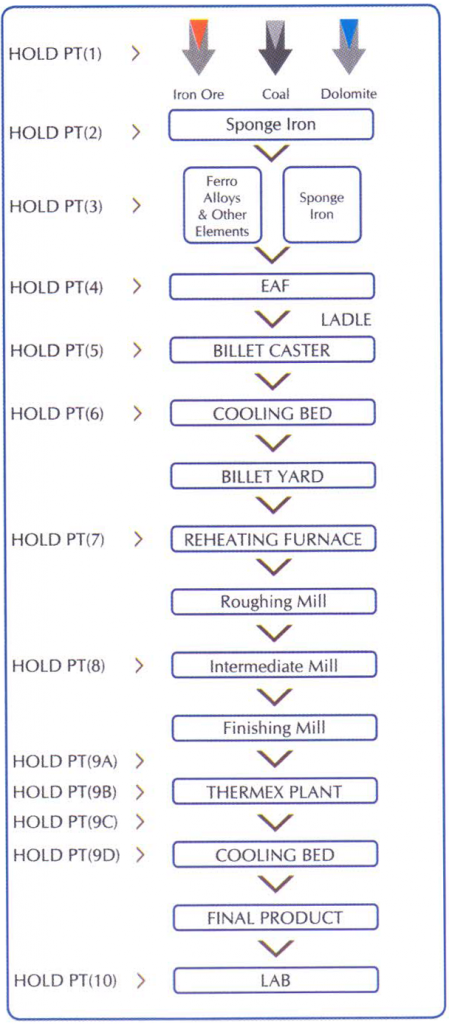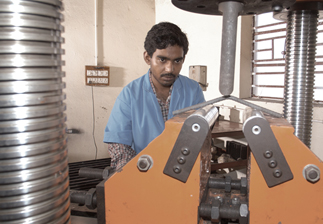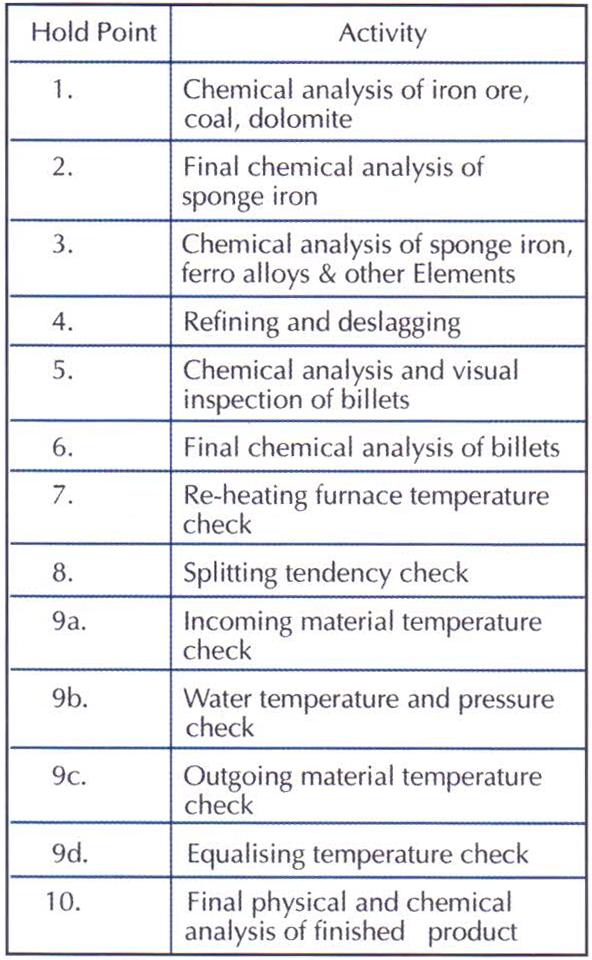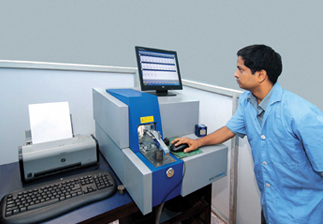 Quality Assurance
The next level quality assurance includes inspection, correction, and investigation to find the cause of the problems, and take action to prevent errors from re-occurring.
Total Quality Management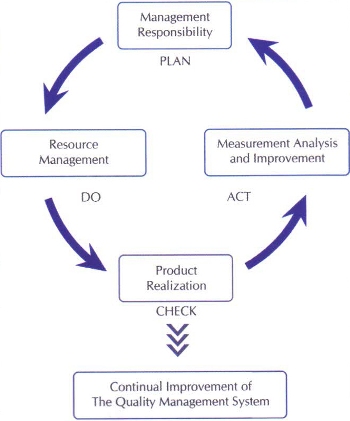 TQM or Total Management is designed to create a comprehensive and all-encompassing module which aides in achieving Manufacturing Excellence. Every element of this term speaks of an important aspect.
Total: Made up of the whole.
Quality: Degree of excellence of a product or service
Management: The art and science of planning, controlling, directing…. therefore, TQM is the art and science of managing the whole to achieve excellence.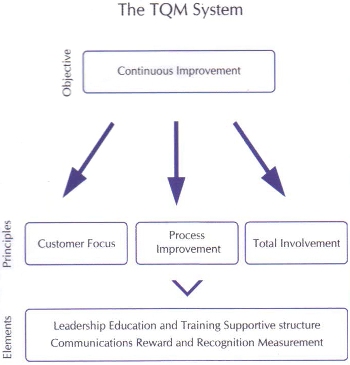 Plan: Establish the objectives and process necessary to deliver precise results, in accordance with the Customer's requirements and the organization's policies.
Do: Implement the process.
Check: Monitor and measure processes and products against policies, objectives, and requirements of the product to ensure strict adherence to them and detailed reporting of the results.
Act: Take action to continuously improve process performance.