Best TMT Bars in Kerala
Know us
Established in 1953, Shyam Steel is known for manufacturing one of the premium TMT bars in India with a proven benchmark of the finest quality at the most affordable prices. Founded on the strong principles of honesty, transparency, and excellence, Shyam steel has consistently offered the top TMT bars to its customers.
At Shyam Steel, we are extremely proud of our wide distributor, dealer, and retailer network spread across multiple states and cities across India. We specialize in Flexi-strong TMT bars and we strive to provide our people with a strong, timeless TMT bar in India.
As an organization, we have a deep-rooted distributor and retail network in majority of Indian states. We are now a distribution partner in Kerala. Our relentless pursuit of excellence and high regard for innovation, combined with our in-house technologies allow us to serve our customers throughout India with the best breed of Flexi-Strong TMT rebars.
A Glimpse through Kerala
India`s most idyllic state, Kerala, better known as God's Own Country, is a state on the Malabar Coast of India. Formed on "1st of November 1956" following the passage of the "States Re-organisation Act" – by combining Malayalam-speaking regions of the erstwhile regions of Cochin, Malabar, South Canara, and Thiruvithamkoor – Kerala spread over 38,863 km2. The land mass is defined by secluded beaches, palm-fringed backwaters, mist-clad hill stations, lush tropical forests, cascading waterfalls, exotic wildlife, majestic monuments, fine art forms, and enchanting festivals that give it a distinctive charm. Strategically located at the southwestern tip of India, Kerala enjoys unique geographic features which have made it one of the most popular tourist destinations in Asia. Further, the state is home to India's most advanced society with a 100% literacy rate, the highest density of Science and Technology personnel, the highest Physical Quality of Life Index (PQLI ) with the highest life expectancy, and the lowest infant mortality rate.
Shyam Steel Industries is Now in Kerala
Kerala presently hosts many state-level and national-level infrastructure projects, which run parallel to other developmental activities. With this motion of rapid growth and expansion in the state, the need for quality raw materials is the need of the hour. To fulfill this rising demand, Shyam Steel industries have decided to join the wagon of growth and expansion.
We promise to give:
International Standards and strong distribution network in Kerala.
Shyam Steel TMT Steel Bars' perfect combination of strength and flexibility ensures safety from seismic impacts.
Considering the trust our customers have in us, we ensure any steel bar produced at our factory doesn't compromise on quality. As all our products are manufactured from virgin iron ore.
Our 70 years of experience and strict quality control under NABL accredited lab ensure delivery of the finest quality
At Shyam steel, our right blend of technology and professionalism ensures product uniformity and helps us deliver the promises we make. A perfect combination that instills confidence in customers!
With our earthquake-proof TMT bars and 7 decades of experience across India in various infrastructure segments like urban development, irrigation, railway, roads, bridges, ports, airports, defense, and power projects Shyam Steel is here to deliver the best to the people of Kerala.
As one of the first companies to invest in the latest and most advanced international technology for electric arc furnaces, our dedicated pursuit of the latest technology and intensive in-house R&D over the years has made us one of the most cost-effective and best TMT bars in India, which is now available to all customers of Kerala.
Best TMT bar in India for Home and Other Civil Structure Construction
Top TMT bars in India play a key role in the home and other civil structure construction since their inception. Usually, the best TMT bars are those that are trusted by engineers for quality, strength, ductility, safety, and security for all kinds of civil structure construction.
Shyam Steel's TMT Steel Bars are not just superior in quality but also offer more significant savings in the construction industry. Produced under the close supervision of our professional engineers and frontline metallurgists in our fully automated rolling mills, Shyam Steel TMT Bars are made using virgin iron ore.
Our Achievements
We are associated with India's largest institutional projects. Our high-quality steel products are used by leading government agencies including public sector undertakings such as the National Highway Authority of India (NHAI), Railways, Military Engineering Services, Nuclear Power Corporation of India (NPCI), and several state governments.
Our TMT Bars' unique chemical composition will withstand all the odds & stand stronger and can be enjoyed for generations. The superior design, engineering, and quality manufacturing process of Shyam Steel provide the ideal strength and flexibility for TMT steel bars required in today's construction industry.
Check our TMT Bar price and make the best choice for your building in Kerala.
FEW PRESTIGIOUS PROJECTS IN SOUTH INDIA
HYDERABAD INTERNATIONAL AIRPORT
Construction started in 2005 and Shyam Steel became a proud part of Rajiv Gandhi International Airport, Hyderabad.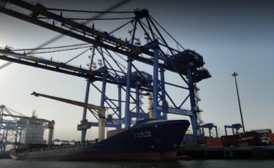 Kochi Vallarpadam Terminal
The first transshipment terminal in India and the first container terminal to operate in a SEZ. Shyam Steel has proud association with the project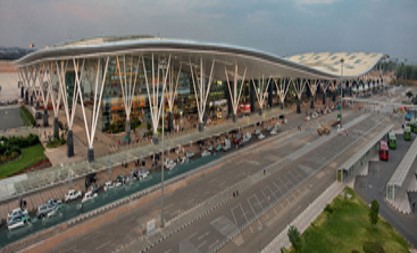 BANGALORE INTERNATIONAL AIRPORT
After Delhi & Mumbai, Kempegodwa International Airport ranks 35th among wonderful Airports in Asia and Shyam Steel plays a proud part in its making.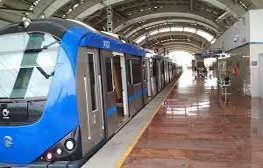 CHENNAI METRO
Construction started in 2010 and Shyam Steel became a proud supplier for Chennai metro.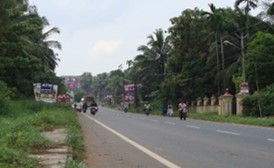 Kerala State Highways
Shyam Steel has been a proud supplier for state highways in Kerala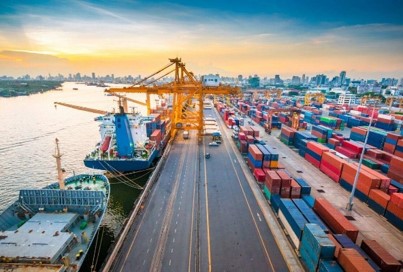 CHENNAI PORT TRUST
Shyam Steel's tmt has been used in development of Chennai Port Trust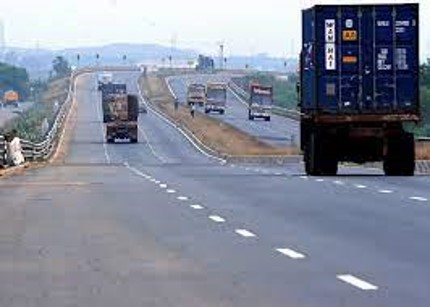 Chennai Bypass
32 km long Chennai Bypass is one of the important connector projects of National Highway Development Project. This bypass interconnects NH 45, NH4 and NH 5. Shyam Steel contributed with best quality steel products in its making.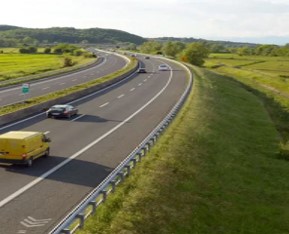 NH844
NH844 (Hosur – Dharmapuri) is 90 km long is one of the Auxiliary route for NH 44 and a main connects between Karnataka and Tamilnadu. Shyam Steel contributed with best quality steel products in its making.