Important Facts on TMT Bar
TMT bars are one of the most important construction materials that are widely used for building earthquake-resistant structures. The ribbed TMT bars from the best TMT Bar Manufacturers provide better reinforcement to any concrete structure, thus, minimizing damages during any seismic activities. Let's take a look at a few quick facts about TMT bars:
The true strength of TMT bar lies in the optimum balance between Toughness and Flexibility (Elongation). Choosing the Best TMT bars are one of the most important facts when it comes to choosing the right building materials.
TMT bars are been used in all constructional projects which made from the latest technological process and comes with high strength.
With the new edge, technological innovation TMT bars are being produced with the latest technology called 'Thermex'. In this process after the final rolling, it subjected to sudden cooling. It makes the bars strong optimally to its level and also the core become soft.
Due to high ductility bars are being produced in the number of grades which are Fe: 415, Fe: 500 and Fe: 550. These bars are being used in the construction of buildings, bridges, various types of plants, Concrete Structural base etc.
New edge TMT bars are earthquake resistant and it can be used in all type of construction projects due to its extremely bending ability. It can be broadened to match up exactly how you want it to be for your constructional structure.
TMT bars are fully corrosion resistant, rust resistant and these bars are mandatory to be used in coastal and humid tract. It intensifies the durability for the longer period.
Thermo Mechanically Treated Bars are fire and heat defiant and it helps to prevent any hazard.
TMT bars have high weld-ability for which these being used for weld joints by keeping the construction structure unchanged.
Manufacturing process of a TMT bar save 20% of the steel than the usual. Hence, the production cost becomes even lower.
Shyam Steel manufactures 500D TMT bars and why 500D is the right option let's see the facts below.
West Bengal comes under high seismic zone. This needs to be taken care under the consideration factor when you are choosing your TMT bar when it comes to build your dream home.
A TMT bar with higher strength might seem like the obvious and better choice. You may think Fe 550 is better than Fe 500 or Fe 600 is better that Fe 550. Well, this does not hold true and not at all for earthquake prone zones.
Why 500D TMT is the best choice?
| Fe 500D | Fe 550 | Fe 600 |
| --- | --- | --- |
| Moderately High Strength with High Flexibility /Elongation | Higher Strength with Low Flexibility/Elongation | Even Higher Strength with Very Low Flexibility/Elongation |
Therefore, Fe 500D is the best choice amongst TMT bars because it has the right balance of strength and flexibility to remain structurally stable and strengthen more. However Fe550 and Fe 600 lack this right balance and are prone to breakage under extreme pressure.
What sets Shyam Steel Apart?
A. Shyam Steel is one of the few TMT manufacturers who uses the integrated steel plant by using state of the art facility.
B. The processing of iron ore, casting it into billets and eventually rolling them into rebars all these are implemented at our state-of-the-art Integrated Steel Plant.
Shyam Steel is one of the pioneer Steel manufacturer and supplier in India. Our Fe 500D TMT bars are used for hundreds of mega projects in India and West Bengal as well.
We are intimately involved in infrastructure development all across India. Projects like Bridges, Dams, Rails, Metro rails, Industries, Housing Projects, Defense Projects, Airports and Highways. Our eminent projects Includes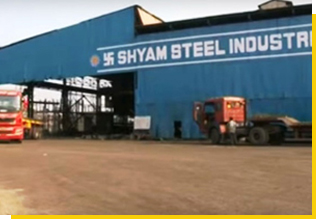 Bridges and Dams

National Highway

Railway & Metro Rail

Nivedita Setu
Kurnool Bridge (Krishna River)
Godavari Bridge (Rajahmundry)
NHPC – Teesta Low Dam Project
Brahmaputra Bridge NH 31
Kanpur Ganga Bridge

P V Narasimha Expressway
Panipat Elevated expressway
Paradeep National Highway
North–South and East–West Corridor
Surapattu (Chennai Bypass II)
Nelamangala-Devihalli NH 48
State Highway KSHIP

Eastern Railway
South Eastern Railway
North Eastern Railway
Kolkata Metro
Delhi Metro
Namma Metro
Chennai Metro
---
Ports

Airports

Refineries

Kandla Port Trust
Terminals – JNPT
Nemmeli Seawater Desalination Plant
Mormugao Port Trust
Kakinada Onshore Terminal Project

Rajiv Gandhi International Airport
Bengaluru International Airport
Maharashtra Airport Development Co. Ltd.

Krishna Godavari Basin
Haldia Refinery
BPCL Kochi Refinery
Barauni
Paradip Refinery
Numaligarh Refinery Limited (NRL)
IOCL Refinery-Barauni
---
Factories & Power Plants

PWD

Sports Complexes

Tata Nano Factory
Sagardighi Power Plant
Rosa Thermal Power Plant
Kathgodam Power Plant
Panipat Thermal Power Station (PTPS)
Deenbandhu Chhotu Ram Thermal Power Station
Rajiv Gandhi Thermal Power Station
MAHAGENCO
Sri Damodaram Sanjeevaiah Thermal Power Station

Assam PWD
Bihar PWD
Odisha PWD
Telangana PWD

Mega Sports Complex, Ranchi
Games Village, Guwahati
Thousands of tonnes Shyam Steel Fe 500D Rebars are used in the construction of well-known housing complexes all across India.
| Developer | Project | Location | Acres | Description | Floors |
| --- | --- | --- | --- | --- | --- |
| Ambuja Realty | City Centre | Haldia | 5.3 | Shopping Mall | |
| Jaypee Group | Jaypee Greens | Greater Noida | 452 | Township | |
| Bengal NRI (L&T) | Urbana | Kolkata | 67 | 7 Townships | G+46 |
| Tata Housing | Primanti | Gurgaon | 36 | 4 Towers | G+40 |
| Tata Housing | Eden Court | Kolkata | 8 | 5 Towers | G+23 |
| Godrej Properties (L&T) | Prakriti | Kolkata | 22 | 8 Towers | G+19 |
| L & T Construction | River View Apartment | Lucknow | 132 | 44 Towers | G+12 |
| Tata Housing | Aquila Heights | Bangalore | | 3 Towers | G+32 |
| Simoco (L&T) | Sanhita Rajarhat | Kolkata | 46 | Township | |
| Hitec (L&T) | Hitec City | Hydrabad | 151 | Township | |
| Bharti Realty | Astra Towers | Kolkata | 4 | Office + Retail | |
| Rohan Lifescapes (Eversendai) | Trump Tower | Mumbai | 14 | 1 Tower | G+65 |
---
---
A Few Notable Clients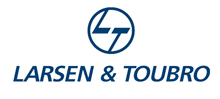 Larsen & Toubro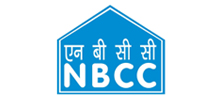 NBCC Ltd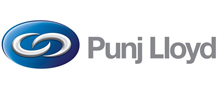 Punj Lloyd Ltd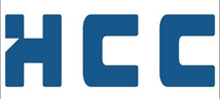 Hindustan Construction Co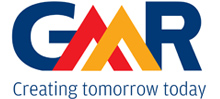 GMR Infrastructure Ltd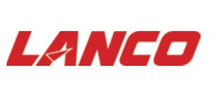 Lanco Infratech Ltd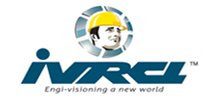 IVRCL Infrastructure Ltd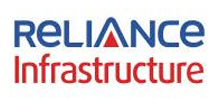 Reliance Infrastructure Ltd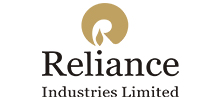 Reliance Industries Ltd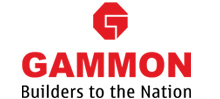 Gammon India Ltd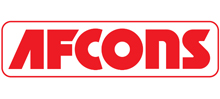 Afcon Infrastructure Ltd